Hello 2023. The 50 watts bulb for the cheap softboxes just came. Price is like 5 dollars per bulb, around 500 Philippine pesos. I tested it to see if it will work compared to continous light Yungnuo. I am having struggle to complete my budget for this small studio. My purchasing month will be march and before I can use the studio for projects it will take time, for now let me show you some of the pictures the studio can produce pre purchasing of equipment. #Hardtimes.
I took my Video light and plugged the softbox. It looked like shit.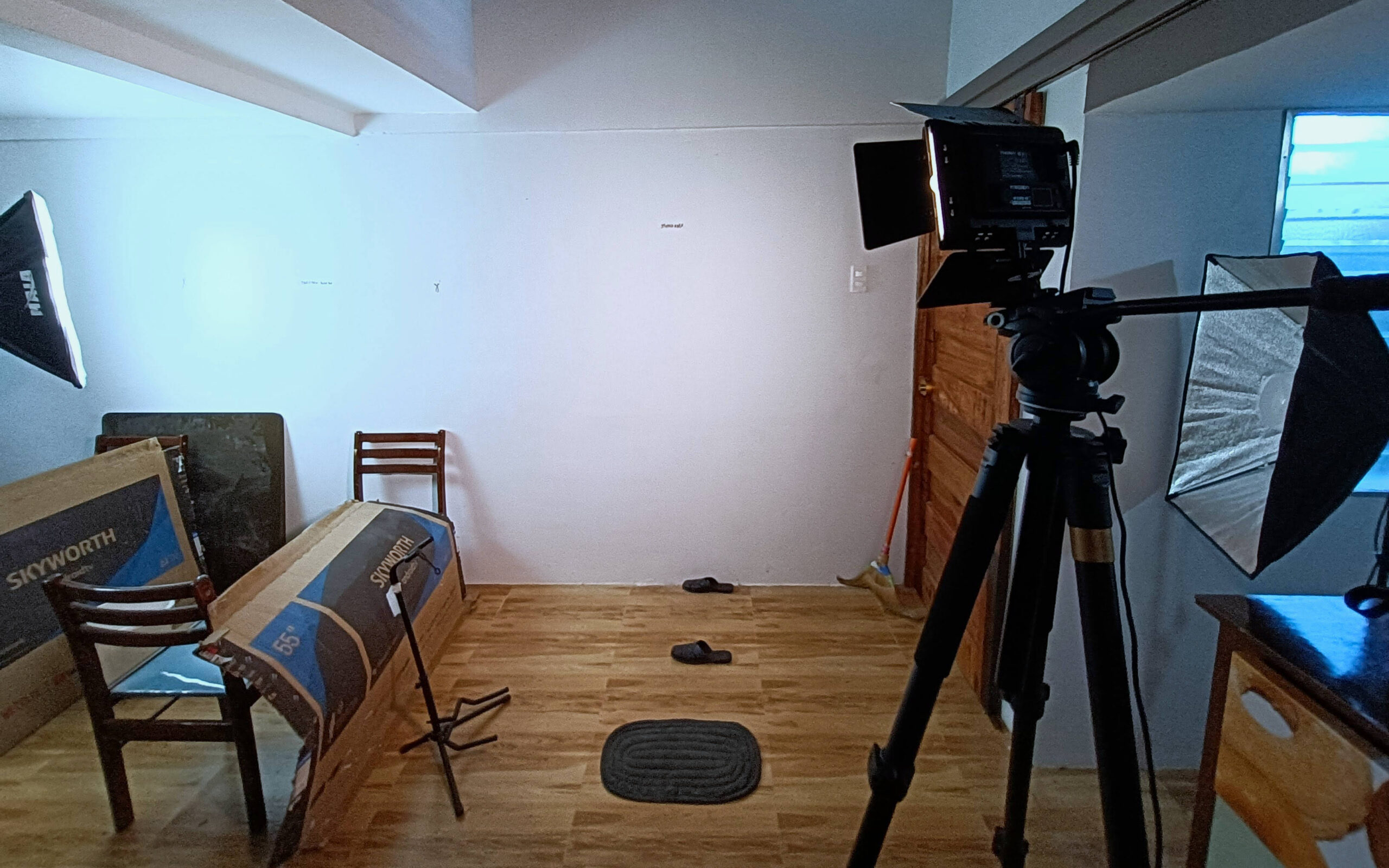 But lets still check on how the lights would look based on a wall background rather than a Cloth or paper backdrop.
NIKON COOLPIX SB5100
I used 2 cameras for testing, the Nikon point and shoot sb5100 and my Oppo Reno6. Oppo has good exposures while the old Sb5100 is kinda struggling with the Auto Focus so I had to take a number of shots just to get something in focus.
Old Nikon Cameras can still produce good images but you can tell the developments from modern coolpix cameras that sb5100 is very old. Last photo for the Nikon Coolpix.
The light was received okay using the coolpix but not as good as newer Coolpix cameras. My exposure meter was right on the middle not overexposed but just right.
OPPO RENO 6
The Oppo Reno6 had better exposures but the quality is much more less in terms of texture and pixel. The technology and Ai of the oppo produced better looking pictures but with less quality.
I had fun with the Oppo its focus system was better and it was just tap tap tap. A very usable device to take decent portraits for Social Media and blogs. Who needs a Bridge and a point and shoot?
"I still prefer point and shoots though. Shhhhhh…."
Mobile Portraits is fun. I am not into portrait photography but sometimes I take photos of family and friends. It is not my forte but it is also a fun style or type of photography. Taking portraits is also one of my lack in terms of photographic imaging and style. I am planning to venture in depth with this style in the future. Portrait photography is also the unescapable image for everybody wants to be photographed and be seen in a rectagular space or square. It brings memories or maybe just pure vanity.
I can't post family portraits here or portraits I took cause it feels weird to post family pictures specially if it is your family. I can post maybe some simple portraits just for reference on how I take portraits. One is landscape square and one is a traditional portrait.
PORTRAIT PHOTOGRAPHY NAHHHH!!!
Some say that cropping is done not on the joint but I just think of it this way, do not crop out of context of your shape. That is my simple rule but if you do not like my rule then shit. I suck at portraits. I just prefer to crop in context of the shape. A round face must be contained what is within that round face must be expressed. It is that simple cropping rules can go to the trash bin but most of the times cropping rules still fit with my technique I just don't like thinking of it. 
SELF PORTRAITS
Self portraits is just selfies. It is challenging and fun and so the only thing I can do with it is to practice my posing, my gestures and my directing as per models. To know how to direct a model is to slightly know how it works.
So to end this blog is to just say lets hope this studio goes somewhere in the future and produce good photographs to be published and be seen by the people who supports it.